Experience the Exquisite Charm of Casa Mar Siesta Key: Your Ultimate Beachside Retreat
Escape to the ultimate beachside retreat at Casa Mar, offering luxurious accommodations, stunning amenities, and a prime Siesta Key location.
RENTALS INFORMATION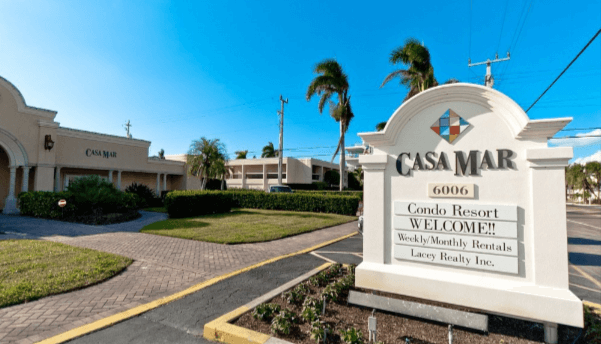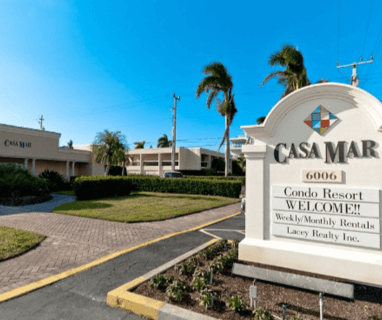 Siesta Key stands as one of the most sought-after vacation destinations in the world. This idyllic island is renowned for its stunning white-sand beaches, crystal-clear turquoise waters, and a perpetual embrace of the sun's warm rays. With its irresistible allure, it's no surprise that visitors from across the globe flock to this slice of paradise for an unforgettable experience.
Casa Mar Siesta Key:
When it comes to finding the ultimate luxurious and all-inclusive beachside resort, look no further than Casa Mar, Siesta Key. This remarkable resort caters to individuals and groups of all kinds, providing a haven of relaxation and excitement amidst its captivating surroundings.
Indulgent Rooms for Unparalleled Comfort:
Step into the realm of elegance and tranquility with Casa Mar's spacious and meticulously designed rooms. Each accommodation boasts tasteful furnishings, ensuring a visually pleasing environment that complements the serene coastal ambiance. With private balconies or patios at your disposal, you can bask in breathtaking views or savor moments of solitude while reveling in the refreshing ocean breeze. Modern amenities like flat-screen TVs and Wi-Fi connectivity further enhance your stay. For those seeking added convenience, select rooms feature fully equipped kitchenettes, catering perfectly to families or groups who wish to prepare their own meals.
Unparalleled Amenities that Spoil You for Choice:
Beyond its breathtaking beauty, Casa Mar presents an array of exceptional amenities that will exceed your expectations. With over 300 feet of pristine private beachfront, you can relish in the luxury of uninterrupted relaxation on soft sands that beckon you to unwind. The resort also offers a multitude of activities to keep you entertained throughout your stay. Take a dip in one of the two large heated swimming pools or challenge your companions to a friendly match on the beach volleyball or tennis courts. Indulge in delicious barbecued delights with the grills provided, or engage in a lively game of shuffleboard. Ample chaises, chairs, and picnic tables are scattered throughout the resort, ensuring you have everything you need for a memorable day by the sea.
Perfectly Situated in Siesta Key's Heart:
Ideally located in the heart of Siesta Key, Casa Mar allows you to immerse yourself in the vibrant atmosphere while still enjoying a serene and secluded sanctuary. As you step out of the resort, you're just mere steps away from the captivating beach, granting you quick access to all the excitement and adventure that await. Whether you're looking to explore local attractions, enjoy a leisurely stroll along the shore, or experience the lively nightlife, Casa Mar's prime location ensures that you're never far from the action.
Endless Activities to Enrich Your Experience:
Casa Mar presents a cornucopia of activities to suit every taste and preference. Spend your days relishing the sun-drenched paradise as you swim, sunbathe, or build sandcastles with your loved ones. For those seeking a deeper connection with nature, embark on guided nature walks that unveil the fascinating local flora and fauna. Alternatively, engage in rejuvenating yoga or invigorating Pilates classes to revitalize your body and mind. If you're looking to refine your skills, take advantage of the resort's professional tennis lessons or challenge fellow guests to a friendly game of beach volleyball. With a plethora of options at your fingertips, boredom is simply inconceivable at Casa Mar.
Culinary Delights to Satisfy Every Palate:
No vacation is complete without indulging in delectable cuisine, and Casa Mar ensures that you're spoilt for choice. Nestled amidst the resort, an abundance of nearby restaurants tantalize your taste buds with a diverse range of dining options, catering to every culinary desire. Whether you seek a casual meal or an exquisite fine dining experience, Siesta Key's culinary scene boasts an array of establishments sure to satiate your appetite. Families, couples, and groups of friends will all find something close by to satisfy their gastronomic cravings.
Unparalleled Service for an Unforgettable Stay:
At Casa Mar, expect nothing short of exceptional service from a dedicated and attentive staff. The warm and friendly team is committed to ensuring that your every need is met, providing assistance and guidance whenever required. With their impeccable attention to detail, the staff contributes to an ambiance of comfort and luxury, creating an atmosphere that encourages relaxation and makes you feel right at home.
A Superlative Vacation Experience:
In summary, Casa Mar Siesta Key stands as the epitome of a luxurious and all-inclusive beachside resort, tailored to meet the desires of every guest. Whether you seek a serene and laid-back retreat or an action-packed adventure, this remarkable destination promises an unforgettable experience. The resort's family-friendly environment is equally perfect for couples and groups of friends, while its unparalleled location strikes a harmonious balance between proximity to exciting activities and a peaceful and secluded atmosphere. From the impressive array of top-notch amenities, including swimming pools, tennis courts, and beach volleyball, to the delightful culinary offerings, Casa Mar ensures that no aspect of your vacation is left unfulfilled. Combine all of this with the attentive and dedicated service provided by the resort's staff, and it's clear why Casa Mar at Siesta Key comes highly recommended.
Additional Thoughts on Casa Mar:
The resort caters to families, couples, and groups of friends, creating an inclusive environment that welcomes everyone to enjoy its wonders.

Situated in a prime location, Casa Mar provides the ideal blend of easy access to Siesta Key's vibrant attractions while ensuring a tranquil and secluded getaway.

The vast array of amenities ensures that every guest finds something to suit their preferences, from leisurely poolside lounging to engaging in energetic sports activities.

The dining options nearby offer a wide range of culinary experiences, ensuring that every palate is satisfied, no matter the occasion.

The dedicated and attentive staff at Casa Mar go above and beyond to deliver exceptional service, ensuring that your stay is nothing short of perfection.
For an unforgettable vacation experience defined by luxury, inclusivity, and breathtaking beauty, Casa Mar Siesta Key is the ultimate choice. Prepare to be captivated and create cherished memories that will linger long after your departure. Without hesitation, Casa Mar is wholeheartedly recommended.