Escape to the Tranquil Paradise of Our House at the Beach
Escape to paradise at Our House at the Beach, steps away from Siesta Beach. Luxurious accommodations and unforgettable coastal experiences await.
RENTALS INFORMATION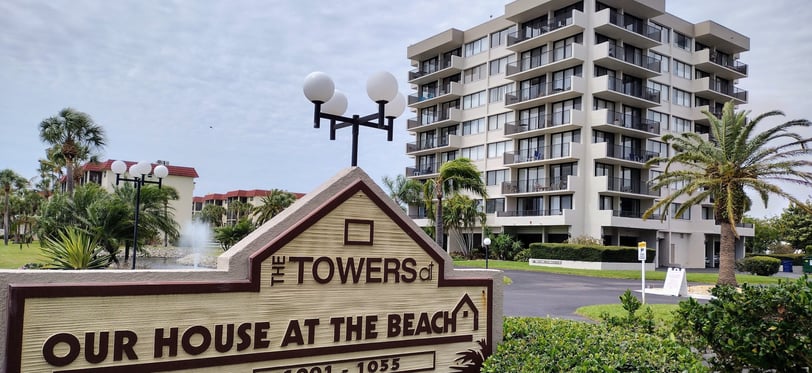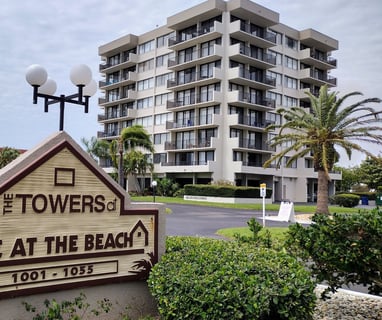 Just across the street from the sun-kissed shores of Siesta Beach, renowned as the Number One Beach in the United States, lies the exquisite retreat known as Our House at the Beach. Prepare to embark on a remarkable vacation experience, where every moment is infused with relaxation and rejuvenation.
Siesta Beach is a destination like no other, famous for its unparalleled beauty and the mesmerizing "Whitest sand in the world." As you set foot on the velvety sand, you'll understand why this beach is cherished by visitors from around the globe. The soft, powdery sand not only feels incredible beneath your feet but also remains cool even on the hottest of days. Take leisurely strolls along the shore, breathe in the salty ocean air, and witness breathtaking sunsets that will leave you in awe.
What sets Siesta Beach apart is its commitment to safety and convenience. As the only beach on Siesta Key with lifeguard protection, you can unwind and play with peace of mind, knowing that trained professionals are keeping a watchful eye. Refresh yourself in the convenient showers and take advantage of the well-maintained bathrooms that ensure your comfort throughout your beach day. When hunger strikes, indulge in delicious snacks from the beachside snack bars or fire up one of the grills for a delightful picnic by the shore. Siesta Beach also provides ample picnic tables, allowing you to savor your meals while soaking in the stunning coastal views.
When it's time to retreat from the beach, Our House at the Beach awaits, ready to envelop you in luxury and comfort. Our selection of spacious, finely appointed two-bedroom, two-bath suites, located in either our Towers or Lake Houses, offer an idyllic sanctuary to unwind and recharge. Step into your vacation home and discover a haven of tranquility, thoughtfully designed with your utmost relaxation in mind.
Each suite features a fully equipped kitchen, complete with modern appliances and ample counter space, allowing you to channel your inner chef and prepare delicious meals for yourself and your loved ones. Indulge in leisurely breakfasts on your private balcony, overlooking the lush surroundings and basking in the warm coastal breeze. In the evenings, gather in the cozy living area, adorned with tasteful furnishings, and enjoy quality time with your companions.
Our House at the Beach ensures that every aspect of your stay is curated to perfection. Immerse yourself in the refreshing waters of the heated pool, perfect for a rejuvenating swim or a leisurely float under the golden sun. Engage in friendly matches on our well-maintained tennis courts, challenging your skills and creating lasting memories with your fellow vacationers. And for those seeking connection and convenience, rest assured that free WiFi is available not only in all rooms but also in the pool area, allowing you to share your beach adventures with the world.
Convenience is key at Our House at the Beach, and we understand the value of providing covered parking for our guests. No need to worry about finding a parking spot or enduring scorching car interiors. Simply park your vehicle and embark on a stress-free vacation experience.
While Siesta Beach and the comfort of Our House at the Beach may captivate you, don't forget to explore the wonders of Siesta Key itself. Discover the vibrant local community, filled with charming shops, delightful eateries, and unique boutiques. Engage in thrilling water sports activities such as kayaking, paddleboarding, or jet skiing, immersing yourself in the exhilaration of the crystal-clear waters. Embark on a dolphin-watching excursion or venture into the serene natural preserves that grace the island, embracing the captivating flora and fauna that call Siesta Key home.