Paradise Found at Aloha Kai Siesta Key: A Beach Lover's Dream Retreat
Escape to paradise at Aloha Kai Siesta Key: a beachfront retreat offering spacious villas, stunning sunsets, and convenient amenities.
RENTALS INFORMATION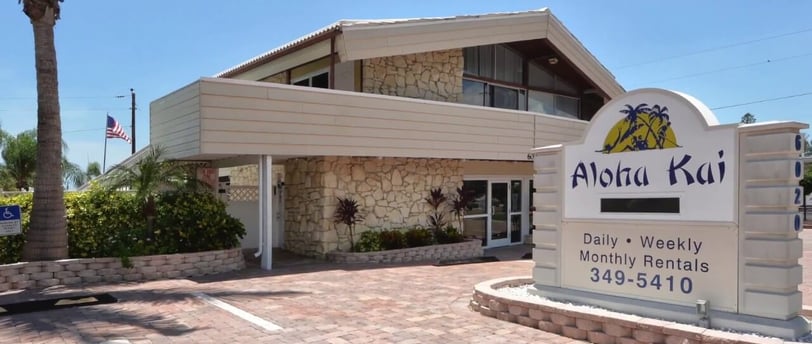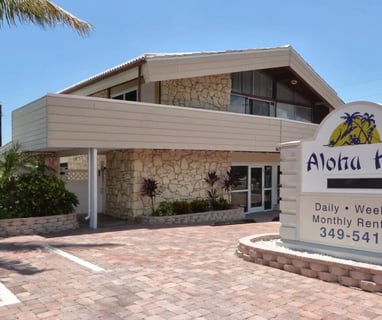 Imagine waking up to the gentle sound of waves crashing against the shore, stepping outside your villa, and feeling the powdery-white sands of the Gulf of Mexico beneath your toes. This dream becomes a reality at Aloha Kai Siesta Key, a breathtaking five-acre vacation retreat located on Siesta Key, just offshore of Sarasota, Florida. With its pristine beaches, stunning sunsets, and convenient proximity to city amenities, Aloha Kai offers an idyllic escape for those seeking a truly memorable vacation experience.
Secluded Beachside Oasis: Nestled on the shores of the Gulf of Mexico, Aloha Kai boasts 68 private villas and apartments, each meticulously designed to provide the utmost comfort and relaxation. Whether you're planning a romantic getaway or a family vacation, Aloha Kai offers a variety of accommodations to suit your needs. From cozy apartments to spacious villas, every unit is tastefully appointed and fully equipped with everything you require for an unforgettable stay.
Convenience at Your Fingertips: One of the standout features of Aloha Kai is its convenient ground-level layout, which means no waiting for elevators or climbing flights of stairs. As soon as you arrive, you'll have your own private parking space right outside your front door, making unloading and settling in a breeze. The thoughtful design ensures that accessibility is never an issue, allowing you to focus solely on enjoying your vacation.
Home Away from Home: Each villa at Aloha Kai boasts a fully equipped kitchen that will delight even the most discerning home chefs. From appliances to pots, pans, utensils, and dishes, you'll find everything you need to prepare delicious meals and enjoy them in the comfort of your own villa. Whether you're indulging in a romantic dinner for two or a family feast, the well-appointed kitchen ensures that your culinary needs are met.
Serenity meets Vibrancy: While Aloha Kai offers a serene and secluded beachside retreat, it is also conveniently located near the vibrant city of Sarasota. When you're ready to explore beyond the beach, a short drive will take you to an array of shopping and dining options. Immerse yourself in the local culture, dine at exquisite restaurants, or peruse charming boutiques. The best part? You can return to the tranquility of Aloha Kai after your adventures, where the gentle waves and beautiful sunsets await.
Conclusion: Aloha Kai Siesta Key is more than just a vacation retreat; it's a gateway to paradise. With its prime beachfront location, spacious accommodations, and thoughtful amenities, it caters to every aspect of your vacation desires. Whether you're seeking relaxation, adventure, or a blend of both, Aloha Kai delivers an experience that exceeds expectations. So why wait? Book your stay today and prepare to be captivated by the beauty of Siesta Key while indulging in the comforts of Aloha Kai. It's a vacation you'll cherish for a lifetime.