The best areas to book a Siesta Key Rental
Blog post descriptionDiscover the best areas to book a Siesta Key rental. From vibrant Siesta Beach to tranquil Turtle Beach, find your perfect vacation spot.
SIESTA KEY INFORMATION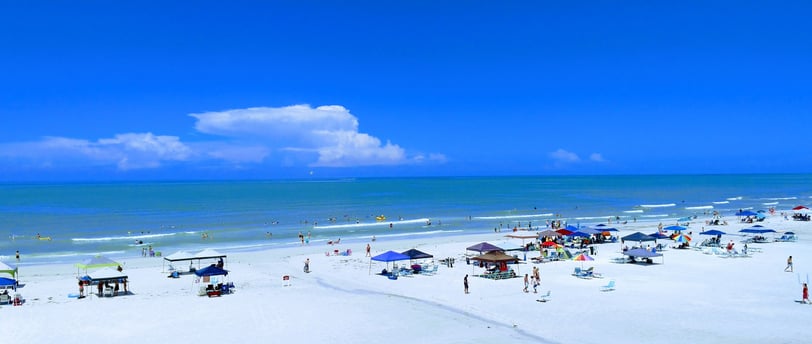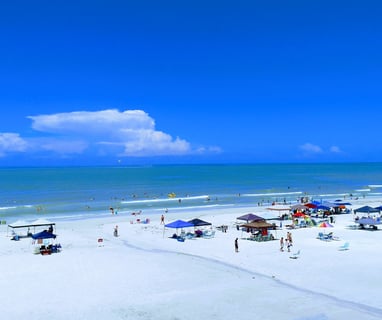 Introduction: Welcome to Siesta Key, a picturesque barrier island off the coast of Sarasota, Florida. With its world-famous white sand beaches, crystal-clear turquoise waters, and vibrant nightlife, Siesta Key is the ultimate destination for an unforgettable beach vacation. Whether you're seeking relaxation under the sun or an adventure-filled getaway, choosing the right area to book your Siesta Key rental is crucial to maximizing your experience. In this blog post, we'll take an in-depth look at the best areas on Siesta Key, offering insights into the unique characteristics and attractions of each location to help you find the perfect vacation rental.
Siesta Beach: If you're looking to immerse yourself in the heart of Siesta Key's vibrant atmosphere, booking a rental near Siesta Beach is an excellent choice. Siesta Beach consistently ranks among the top beaches worldwide, thanks to its powdery white quartz sand that feels cool to the touch, even on scorching summer days. By staying in this area, you'll have convenient access to the beach, allowing you to spend your days lounging, swimming, and indulging in various beach activities. Additionally, Siesta Village, located just steps away, offers a lively ambiance with a plethora of dining options, beachfront bars, eclectic shops, and vibrant nightlife to explore.

Turtle Beach: For a more secluded and tranquil experience, consider booking a rental near Turtle Beach. Nestled at the southern end of Siesta Key, Turtle Beach offers a serene environment away from the crowds. Here, you can unwind amidst nature's beauty, collect seashells along the shoreline, and enjoy long walks on the beach. The area is less crowded than Siesta Beach, providing a peaceful escape for relaxation. Turtle Beach also boasts a park with picnic areas, boat ramps, and a playground. It's an ideal spot for kayaking, paddleboarding, fishing, and enjoying breathtaking sunsets over the Gulf of Mexico.

Crescent Beach: Situated between Siesta Beach and Turtle Beach, Crescent Beach offers the perfect balance between a lively atmosphere and tranquility. Booking a rental in this area allows you to enjoy the beauty of the beach with its gentle waves and powdery sand. Crescent Beach is renowned for its stunning views and is a favorite spot for locals and visitors alike. One of the highlights of this area is Point of Rocks, a unique coral formation perfect for snorkeling and diving enthusiasts. The surrounding neighborhoods are dotted with condominiums and vacation homes, providing a range of accommodations to suit your preferences.

Siesta Key Village: If you're seeking a vibrant and bustling neighborhood, look no further than Siesta Key Village. Booking a rental in this central area puts you in the heart of the island's entertainment and dining scene. The village offers a delightful mix of boutiques, art galleries, souvenir shops, and a wide array of restaurants serving delicious cuisine. Live music performances, street festivals, and special events add to the vibrant atmosphere of Siesta Key Village. From the village, you can easily access the beach and enjoy the lively ambiance day and night.
Conclusion: Choosing the right area to book your Siesta Key rental is key to a memorable beach vacation. Whether you're drawn to the vibrant energy of Siesta Beach and Siesta Key Village, the tranquil ambiance of Turtle Beach, or the perfect balance of Crescent Beach, each area offers its own unique charm and attractions. Consider your preferences for beach access, proximity to amenities, and desired atmosphere to find the perfect rental that aligns with your vacation goals. With its stunning natural beauty and vibrant island life, Siesta Key is ready to welcome you to an unforgettable vacation experience.