Turtle Beach Resort Siesta Key
Explore Florida's hidden gem, Turtle Beach Resort Siesta Key. Luxurious accommodations, serene beaches, and endless fun await
RENTALS INFORMATION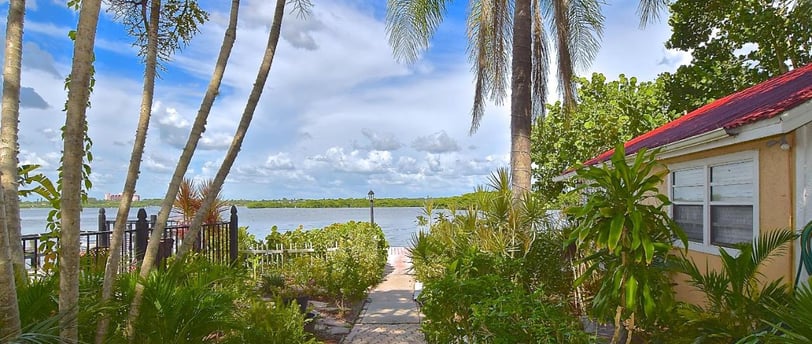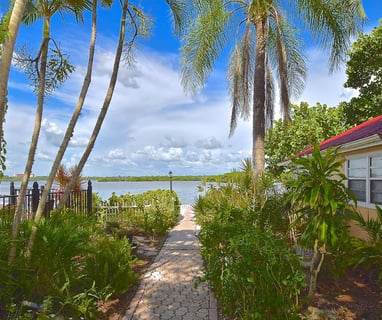 Immersed in the tranquility of Florida's Gulf Coast, the Turtle Beach Resort Siesta Key is a lesser-known paradise waiting to be explored. This extraordinary resort is situated on a serene stretch of beach, tucked away from the crowded tourist spots yet conveniently situated just a short distance from the vibrant Siesta Key Village. Offering an array of exceptional accommodations, the resort truly encapsulates a tropical getaway, ideal for individuals, couples, and families alike.
Discover a Hidden Gem at Turtle Beach Resort Siesta Key
There is an impressive variety of accommodations to choose from including charming cottages, luxurious suites, and spacious villas. Each accommodation type exhibits its own unique charm and is fully equipped with private patios or balconies, offering a sweeping panoramic view of the glistening water, enhancing the entire holiday experience. The harmonious blend of comfort and aesthetic appeal of these accommodations will surely enrich your stay.
Turtle Beach Resort Siesta Key stands distinctively amongst other resorts due to its unwavering commitment to fostering an atmosphere of relaxation and privacy. The resort is nestled amidst verdant tropical gardens, enhancing the secluded and tranquil environment. Each cottage and suite is thoughtfully designed to offer the guests a distinct sense of seclusion. All accommodations come equipped with private hot tubs, allowing guests to unwind under the clear blue skies. Many of them also feature hammocks or swings on the patio, the perfect spot for an afternoon siesta or stargazing at night.
Immerse Yourself in the Luxurious Accommodations and Tropical Ambiance
In terms of amenities, Turtle Beach Resort Siesta Key is second to none. It provides an extensive range of facilities that cater to guests of all ages. These include a heated pool that's perfect for a relaxing dip, a playground to keep the little ones entertained, a volleyball court for some friendly competition, and a boat ramp for those eager to venture out into the waters. Complimentary bicycles, kayaks, and canoes are also available, encouraging guests to explore the surroundings in a fun and active way.
Turtle Beach Resort Siesta Key is not just a resort, it's a tropical paradise providing guests with endless opportunities to relax, explore, and enjoy the beauty of nature.
Let's dive deeper into some of the exciting things you can do at the resort:
Spend the day at the beach: Turtle Beach is one of Florida's top-rated beaches, and understandably so. The powdery white sand is a sight to behold while the crystal-clear calm water is inviting for a swim or just to float around. Here, you can engage in numerous activities like sunbathing, sandcastle building, or simply soaking in the breathtaking views.
Explore the wildlife: Turtle Beach is a sanctuary for diverse wildlife, including dolphins, manatees, and pelicans. There's no better way to appreciate these majestic creatures than to go kayaking or canoeing. A trip down the waterways provides a unique opportunity to see these animals in their natural habitat.
Fishing adventure: Fishing enthusiasts will appreciate the resort's boat ramp which offers direct access to Little Sarasota Bay. With an abundance of saltwater fish including redfish, snook, and trout, it's an angler's paradise.
Relaxation in the hot tub: After an adventurous day, there's nothing more satisfying than immersing yourself in the hot tub. The hot tubs are strategically placed on the private patios of the cottages and suites, ensuring you can soak in luxury while enjoying the serene views.
Have a barbecue: The resort also houses a barbecue area, where you can grill your favorite meals. This is a perfect opportunity to enjoy a picnic lunch or a beach dinner, with the sand between your toes and the stunning view of the sunset.
Visit Siesta Key Village: A short walk from the resort, Siesta Key Village, is an enchanting place teeming with diverse shops, restaurants, and bars. From souvenir shopping to fine dining, the village has something for everyone.
Undoubtedly, Turtle Beach Resort Siesta Key is the ideal place to disconnect from the world and immerse oneself in the beauty of Florida's Gulf Coast. With its tranquil location, private accommodations, and a plethora of amenities, the resort guarantees an unforgettable vacation for everyone.
For a seamless vacation experience, here are some handy tips for planning your trip to Turtle Beach Resort Siesta Key:
Consider visiting during the spring or fall seasons, as the weather is mild and pleasant during these months. For fishing enthusiasts, remember to bring your own gear. As the resort offers a limited number of cottages and suites, it is advisable to book your stay well in advance. The resort is located in a residential area, hence, respect towards the neighbors and surrounding is appreciated.
We hope this blog post has sparked your interest in planning a trip to the sublime Turtle Beach Resort Siesta Key. This tropical paradise is the perfect sanctuary for those looking to relax, unwind and escape from the stresses of everyday life.